Recently, many countries have experienced catastrophic flooding, but few countries have been hit as hard as Pakistan. Unfortunately, the attention this tragedy is receiving does not match its severity or scale. Many of us are too caught up in things that don't matter, such as Sarah Michelle Gellar and Freddie Prinze Jr's marriage or Justin Bieber selling his music to a streaming service.
Why am I writing a post about this and not a project management method or trend?
GPM is, first and foremost, a sustainability organization, and climate change is something that we must keep talking about. Extreme weather impacted more than 38% of projects in 2021 alone, and that number will keep increasing.  Make sense?
What is happening and why?
Pakistan has more than 7,000 glaciers. Climate change is melting them into floodwater. The flooding began in July of 2020 [not 2022] and affected large parts of South Asia, especially Pakistan. Floodwaters destroyed homes, forced thousands from their homes, and decimated crops throughout the region. It caused approximately $1 billion in losses, which is a devastating blow for a country that had already been struggling economically even before the pandemic.
In 2022 the brunt of it after heavy monsoon rains and melting glaciers submerged one-third of the country, killing more than 1,700 and affecting 33 million people.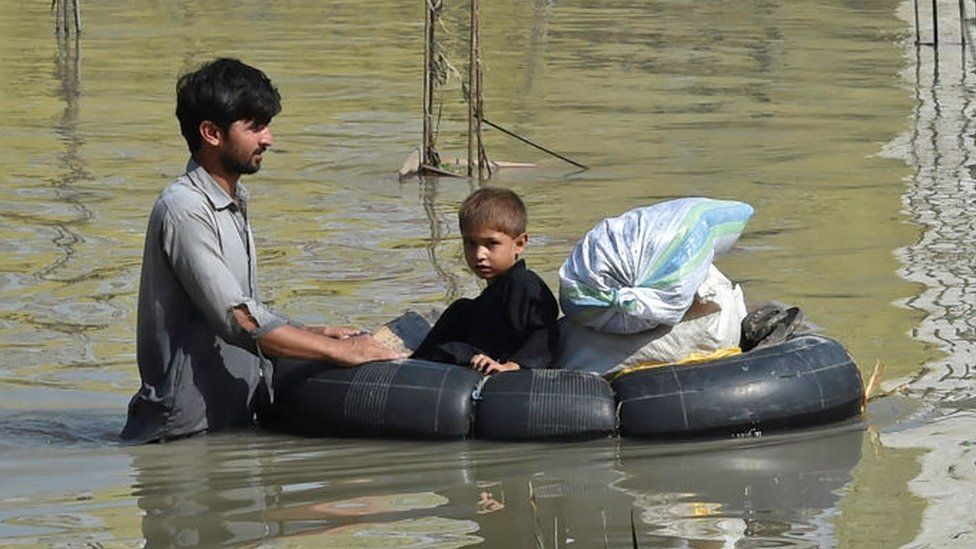 Why is it not getting attention? A couple of reasons.
Two of the main reasons this has not received more attention is because of its location and its political situation. The international news media often focuses on stories closer to home or within the Western world, making it easy for stories outside those regions to be overlooked.  It is also because Pakistan is part of South Asia [yes, really] —a part of the world that doesn't get much coverage—it can easily be forgotten about by people worldwide who don't prioritize crises that don't impact their personal interest. [Yep, I said it.]
In addition to inadequate coverage from international news outlets, another major issue is that insufficient donations have been made to help those affected by the floods. International aid organizations such as UNICEF are working hard to provide assistance. Still, without additional funds from other countries or individuals, it will be difficult for them to do so effectively. Likewise, local charities like The Citizens Foundation (TCF) are doing their best to help those affected by providing shelter kits and medical supplies. However, they again need additional resources if they want to provide further support for those still in need after several months since these events unfolded.
The lack of attention towards this crisis is heartbreaking when one considers all that has been lost and what could have potentially been done had people stepped up sooner with donations or political pressure on their respective governments to do more.
Beyond just needing money, though, what these people desperately need is hope. They need someone somewhere who cares enough about them to ensure they get back on their feet soon so that they can rebuild their lives again after such a terrible natural disaster has taken so much away from them.
But… there simply isn't enough awareness around this tragedy despite it being one of the worst natural disasters in recent history.
Millions of people have been displaced due to flooding with significant economic losses suffered throughout South Asia – yet still very few people know anything about it beyond brief mentions here and there online or on TV shows/news programs that tend to gloss over tragedies like this one when talking about larger global issues happening today.
If we truly wish for an equitable world, then we must start paying closer attention to issues like this one – donating where possible and using our voices/platforms wherever necessary.  Our hearts bleed for Ukraine. At the same time, we can't ignore what is happening elsewhere. Pakistan is responsible for less than 1% of global greenhouse but they are paying the price.
Check out this news clip for a little more.